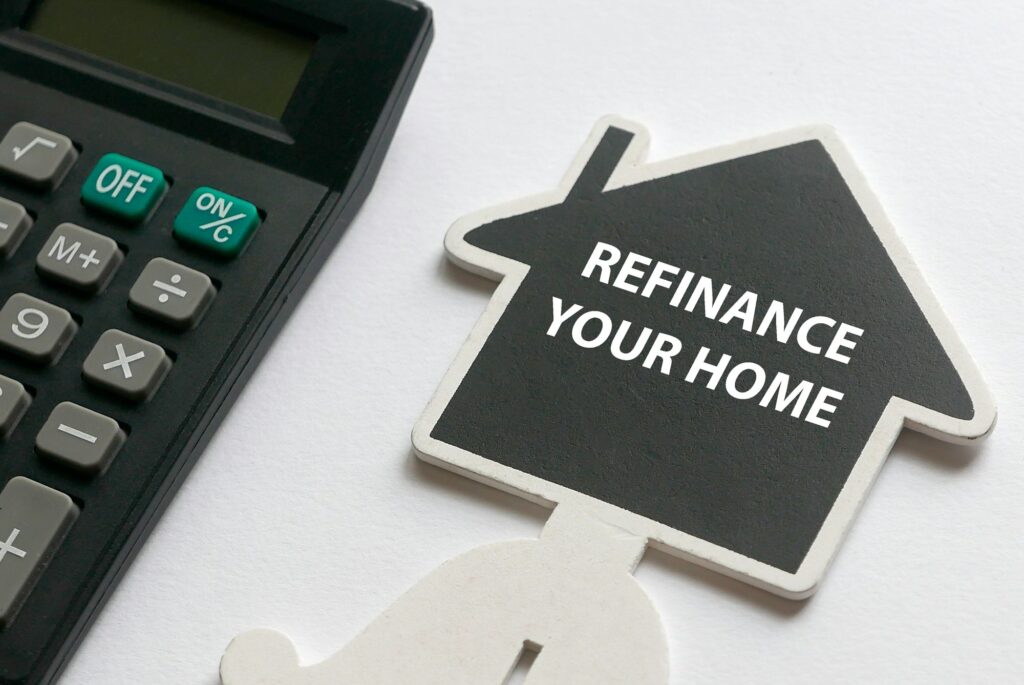 Refinancing can lower your monthly payment, increase your home equity, or allow you to cash-out some of the equity in your home to use for other things.
Are you wondering if you should refinance? Keep reading for 5 good reasons to refinance to help you decide.
1. To Secure a Lower Interest Rate
You may be able to lower your interest rate by refinancing, especially if you bought your home many years ago or if your credit score has significantly improved.
One of the most financially significant terms on your loan is the interest rate. Even a change of a half a percent can mean a significant difference in both monthly payment and interest paid over the life of the loan.
For example, when purchasing a $300,000 home with 20% down, your monthly mortgage payment with a 3% interest rate would be $1,011 per month, before taxes and insurance. If that interest rate were to rise to 4%, the monthly payment would be $1,145. $134 more each month means $1,608 more in interest each year, or over $48,000 over the life of the loan.
A lower interest rate is one of the top reasons to refinance because it can save you thousands over the life of the loan.
Related: Right Now is a Great Time to Refinance Investment Properties
2. Shorten the Length of Your Mortgage Term
Another way to save money over the life of your mortgage is to refinance to a shorter length, usually from a 30 year mortgage to a 15 year mortgage. This is one of the smartest reasons to refinance because if you can swing a higher monthly mortgage payment (and it may not be as high as you think, depending on the interest rate you qualify for), you can end up owning your home outright in half the time.
In some cases, this will mean a significantly higher monthly payment, depending on interest rates. Talk to your lender to see if this might be an affordable option for you.
3. Switch from an ARM to a fixed-rate mortgage, or vice versa
If you purchased your home with an adjustable-rate mortgage (ARM) and the rates have increased past what you could get on a fixed-rate mortgage, you will likely benefit from refinancing.
Depending on expert predictions for interest rates, converting from a fixed-rate mortgage to an ARM may be a good way to save money each month if you plan to move in a few years.
Switching the type of mortgage you have is one of the best reasons to refinance, depending on all the details of your situation and the status of the economy.
4. Get Out of PMI
When you purchase a home with less than 20% down, you will be required to pay private mortgage insurance (PMI) to help protect the lender. If you have lived in your house long enough, or the market has increased significantly enough, you may have enough equity to get out of your PMI and save significantly on your monthly payment.
If you think you might have enough equity in your home to refinance out of PMI, contact a lender to begin the process and put more money back in your pocket each month.
5. Take Out Cash From Your Equity
One of the most popular reasons to refinance it to cash-in on the equity your home has built through a cash-out refinance. In some cases, this can be a risky financial decision, but it all depends on how you use the funds.
A cash-out refinance to finance home renovations that add value to your home is one financially smart way to use your home's equity. On the other hand, taking cash out of your home's equity to purchase things that depreciate quickly or have no resale value (think vacations, toys, etc.) may end up getting you further into debt without a good fiscal reason.